You would have been hearing of Samsung Galaxy S5 before, i am happy to inform you that Samsung Galaxy S5 has now been Finally Unveiled at Mobile World Congress .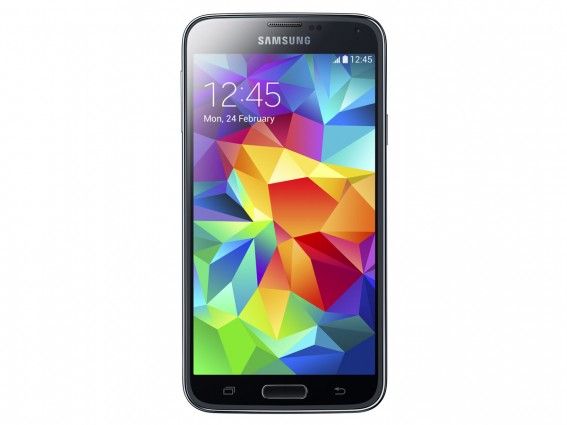 The long-rumored Galaxy S5 was
the highlight of Samsung's Unpacked 5 press event at Mobile World Congress. The handset
would best be described as an incremental update instead of a major departure from the tried and
true Galaxy S line. New for 2014 is a 5.1-inch FHD Super AMOLED display operating at 1,920 x 1,080, a quad-core CPU clocked at 2.5GHz, 2GB of RAM, a 16-megapixel rear camera and a 2.0-megapixel front-facing shooter. Bluetooth
4.0, NFC, an IR blaster and a microSD card slot all come standard.
The camera got a significant update though – it's
now a 16MP one with just 0.3s shot-to-shot
time, selective focus and 4K video recording. The
Selective Focus seems to be similar to Nokia's
Refocus app – it shoots a picture and you can
choose the focus after the fact.
There is also some new HDR Live mode which
allegedly lets you see how the HDR photo will look
like even before you take it.

Another new addition is the heart rate monitor
placed just below the rear camera under the LED
flash. You just need to put you index finger there
and the device will tell you your heartrate.
Apparently Samsung Galaxy S5 will focus on
fitness apps (S-Health 3.0 on board), especially
with Samsung's newest wearables having a heart
rate monitor, too.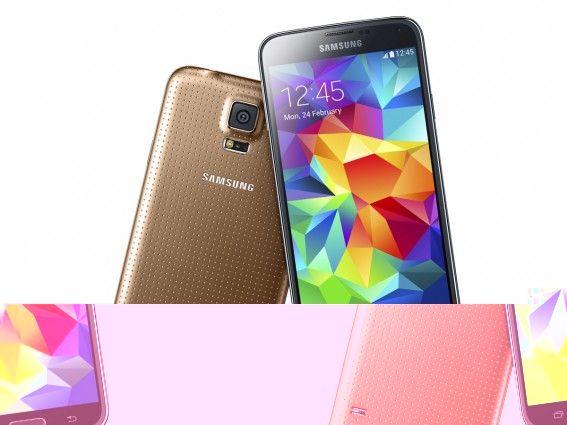 The phone comes with Android 4.4 KitKat and a
new version of Samsung's TouchWiz interface.
There's no word yet on whether or not a stock
Android Google Play or Nexus edition will be be
available.
Meanwhile, a 2800mAh battery should give the
S5 enough juice to easily last a day (Samsung
claims 21 hours of talk time), and as with
previous Galaxy S phones it's swappable.

You also get a choice between 16GB and 32GB of
expandable storage (you can add up to 64GB
extra via microSD), and there's a microUSB 3.0
port for quick transfer speeds.
On the connectivity front, there's both 4G LTE
(supporting the speedy Category 4) and fifth
generation Wi-Fi 802.11ac and 2X2 MiMo, plus a
feature called Download Booster which uses both
Wi-Fi and 4G simultaneously to download files
more speedily.
Samsung has fitted the S5 with a fingerprint
scanner, which serves three main purposes. First,
it can swiftly unlock the phone, which works much
like the Touch ID sensor on Apple's iPhone 5s
(albeit a little less snappy – but it's much more
accurate than the HTC One Max's scanner).
The second function is instant online mobile
payments via PayPal integration, and the third is
to protect important documents with a Private
Mode that's unlocked by your fingerprint.
Round the back, there's a heartrate sensor –
the first ever seen on a smartphone, designed to
play nice with Samsung's revised S Health app.