Gud day to you, Applications like whatsapp, 2go, Blackberry Messenger do auto connect to internet on Android smartphones one the mobile network is switched on
and this mostly consume internet data bundle.
To stop autoconnect of these applications you need:
1. A Rooted Android Smartphone
2. Greenify Application.
If you don't have a rooted android device yet click HOW TO ROOT ANDROID SMARTPHONES now.
-Now download and install Greenify either from play store.
-Launch Greenify and it would ask for super user acess, make sure you grant it.
-You would now see a list of the applications you have on your android device as show in the image below


– Touch and Hold on Application you wish to greenify (disable autoconnect) as shown below.


– Now click on the Mark icon at the top right of your screen


– It would take you to another page where application greenified would be listed.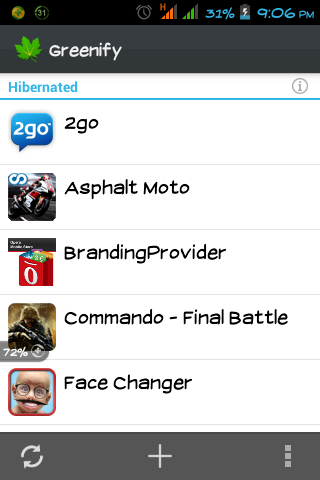 – You are now done.
NOTE: The Greenified Application would only start working back once you restart the application.