Sending applications, games and files can be done simply on android phones but for only those who know how to do it.
This was also strange to me when i just got my android smartphone but later got it with the help of my friends.
Applications, games and other files can be send from one phone to another through nthe use of:
– Flash Share
– Share Apps
USING FLASHSHARE
– Download and install flash share and some phones comes from manufacturer with the application installed in it.


– Launch Flash share on the two phones you want to share application between. Click on connect with friends



– Create a connection from one phone (it may requires you to switch on wifi hotspot while some phones would do that automatically)



– Once connected select the application you wish like sending and shake your phone to send them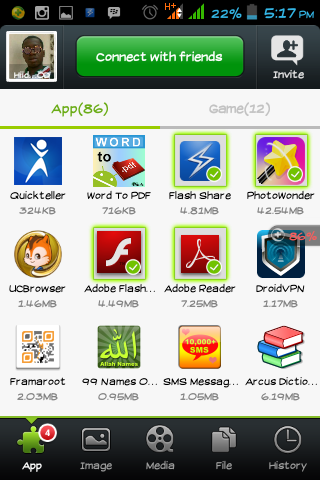 – Go to history on second phone to check applications or files received 

USING SHARE APPS
– Download and Install "Share Apps" from Play store and launch it.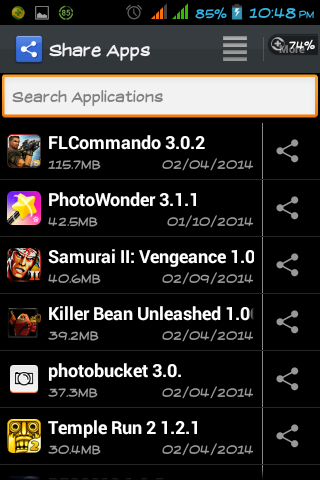 – You would get a list of your phones games and applications. To send this applications click on the share icon on the right side of each of the apps
and select the medium through which you would like to send it with like Bluetooth and others.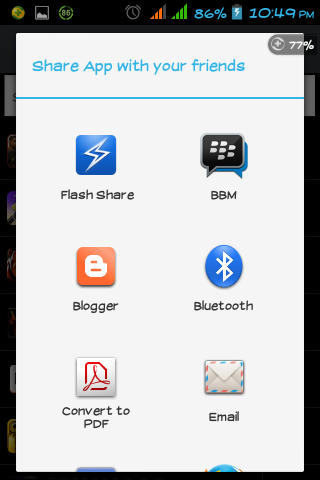 – After that you are done.
Comments about this post below.