As we know, nowadays Android smartphones is the best selling phones in market. Thankfully, it's possible to change the whole look and feel of your Android device with only the
minimum of effort – and no need to root.
Android launchers, or home screen replacements as they are sometimes known, aren't anything particularly new but in recent months the idea of
completely changing how your phone looks has broken outside of Android geekery and into the mainstream, so we thought it high-time we found
out which are the best.
There are obviously a lot more features than we have time to go into for each now, but what
we've got is a good overview of some of our favorites. As always, tell us your favorites in the comments and we'll take a look at them for potential inclusion.
1. GO LAUNCHER



Android app launchers, also known as home screen replacements, are extremely popular.
Apps like Go Launcher EX can transform the way your handset looks and improve features and
functionality. Choose from a large selection of themes, organize your apps into folders, resize widgets to any custom size, and hide private apps.
You can download Go Launcher EX Android app from the Google Play Store
2. APEX LAUNCHER


The Apex Launcher has been around for quite some time, and is one of the most popular Android
launchers. Apex offers tons of useful features and customization options. Users can take
advantage of customizable icons for shortcuts, hide apps from the drawer, and lock their desktop
to prevent accidental changes. Apex is a great app that will give your phone a complete makeover. You can download Apex Launcher Android app from Google Play Store.
3. NOVA LAUNCHER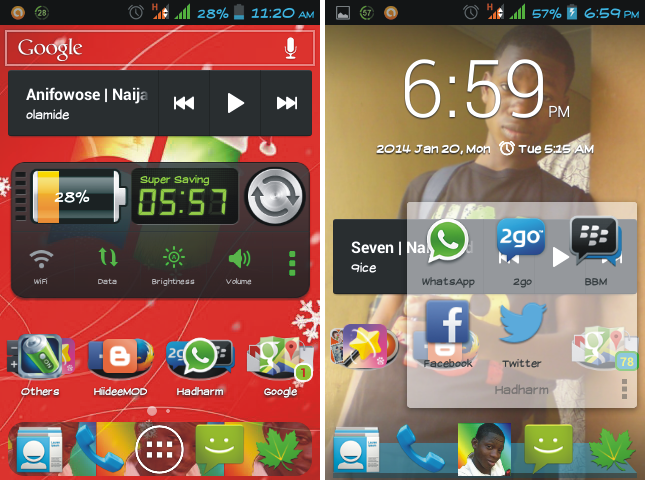 Nova Launcher is a bit more straightforward
than some of the others here – providing you
with a slightly tweaked version of a normal home
screen – and tools to further fine-tune it to your
liking.
On first install it will ask you if you want to import a home screen from another custom launcher, or the stock Android setup.
Nova Launcher is free in the Google Play Store and Nova Launcher Prime, their premium version,
comes in at only $4.00.
4. 91 LAUNCHER


91 Launcher is a popular Android home replacement app developed by 91 Launcher Team.
Users can personalize their Android phone with beautiful themes, wallpapers, and widgets. 91 Launcher is a simple launcher that offers users a smooth experience. You can download 91 Launcher Android app from the Google Play
Store
5. NEXT LAUNCHER 3D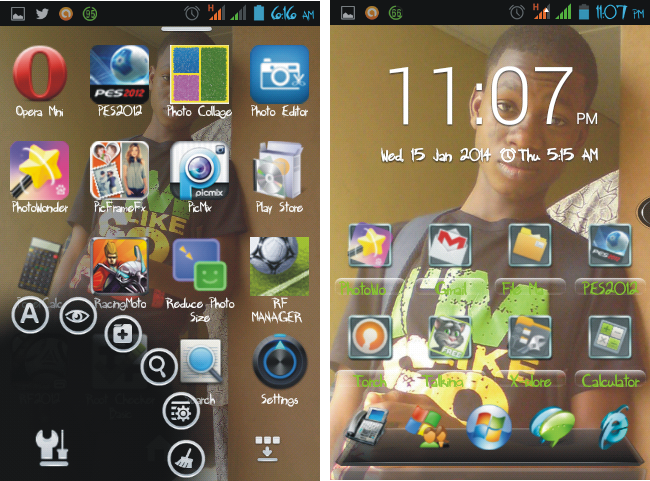 The philosophy behind this launcher is to ditch the 2D. Aside from being one of the most heavily customizable options on the list, the 3D effects and dazzling screen switches are mind-blowing. Combine different themes to suit your fancy and fully customize all app icons to
master your new home screen.
You can get it for $15.99 in playstore.