Good news for Nokia and windows phone users, as most of people using the phones have been asking for BBM to work on their smartphones and while some has stop using the phone to get Android Smartphones.
The goodnews now is that Nokia and Blackberry has just confirmed it that the free messaging appication (BBM) is coming to Nokia devices on both lumia devices and the new Nokia X handsets just produced by Nokia.
The application would go live in the coming months and no later than this summer.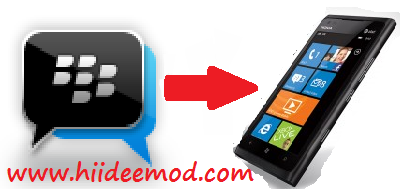 The interesting part was that blackberry seems it is a deveopment boost for its enterprise business.


Chat applications like BBM (and whatsapp) have become important ways for people to stay in tuoch. The reason for this is because chat applications like BBM are more functional than SMS - allowing for features like having multiple(s) chat, group messaging, voice calls, picture sharing and stickers.
For Blackberry, this is an obvious move to help scale up its BBM business.